About the book
In Jazz Up the Sinfonias, John Salmon has created jazzy accompaniments to J.S. Bach's Sinfonias (also known as Three-Part Inventions). The pianist playing the Bach Sinfonia does not need to change anything. The second pianist will add notes that convert Bach's original compositions into jazz.
As a successor to Jazz Up the Inventions, Jazz Up the Sinfonias gives fun subtitles to each Sinfonia, suggestive of the character. "A Rush of Happiness is Here and Makes Me Want to Spread the Joy!" connotes the mood of Sinfonia 1 and can also be sung to the opening motif. "Double Time Times Two" refers to the bass line added to Sinfonia 8, which turns Bach's sixteenth notes into quarter notes and generates the feel of a blazing jazz trio. "Scamper 'Round and Make Some Sound" applies not only to the playful character of Sinfonia 10 but also the bluesy coda.
These joyous arrangements will make great additions to recital programs and constitute a valuable contribution to duet literature.
About the Author
Pianist John Salmon has performed throughout the world as a classical and jazz artist. His own piano compositions can be heard on the CD Salmon Is A Jumpin'. He has also recorded works by Dave Brubeck and Nikolai Kapustin. His previous music volumes are Add On Bach (addonbach.com), Jazz Up the Inventions (jazzuptheinventions.com), and Jazz Standards (salmonstandards.com). Since 1989, John Salmon has been a member of the faculty of the University of North Carolina at Greensboro.
More at www.johnsalmon.com!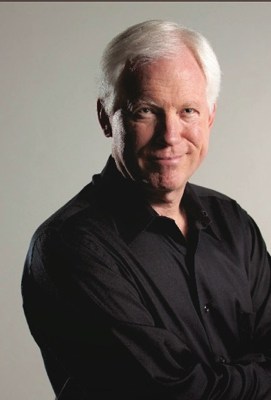 "Creative and fun…These arrangements are welcome additions to recital programs."
Ellen Price Elder, American Music Teacher,
October/November 2017